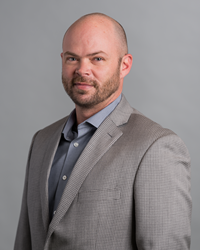 Scott Shaw, CFP, FMA
Certified Financial Planner*
Life and Health Insurance Advisor*
As your Financial Advisor, I value the importance of cultivating trusted relationships. I will take the time to gain a thorough understanding of your life goals, personal and financial. Utilizing my knowledge and experience I will develop a personalized strategy designed to help you achieve the things most important to you. Whether it is an individual investment, retirement, or insurance plan, or a comprehensive financial plan – including tax and estate strategies, banking, cash flow, and credit analysis, I will work with you to create a plan you can understand and implement. With ongoing monitoring and annual reviews, my commitment to you is; "help you become financially secure and keep you that way".
Working in the financial services industry for more than 2 decades, Scott has had the opportunity to handle a wide range of financial situations for his clients. Scott believes that your financial success is a shared responsibility. He is committed to working with you to set goals and objectives and make sure that your financial plan is always in line with your personal situation.
Scott has a number of professional designations including the Certified Financial Planner (CFP), Financial Management Advisor (FMA), and he is a fully licensed life agent.